Opening a Whole New World 
The Amenia Free Library opened in 1919. The library was officially named the Amenia Free Library Association when the first by-laws were adopted on May 22, 1919. On November 30, 1935, the library signed a lease with the First Presbyterian Church of Amenia, which granted the library use of the present parcel of the land for one dollar a year. This parcel of land was purchased by the library in 2014. The present library building was built on this land with WPA (Works Progress Administration) funds. Among its collection, the library houses rare historical books. 
The rural town of Amenia has a population of about 4,500 and is located on the eastern border of Dutchess County, which takes just over two hours to travel there from New York City. The library serves its community beyond providing books and also offers media, reference resources and a public meeting place. Story hour for young children takes place on Monday and Thursday at 10am and includes arts and craft projects. The library is open most days except Sunday. Since its hours vary, it's best to check the schedule on its website: http://amenialibrary.org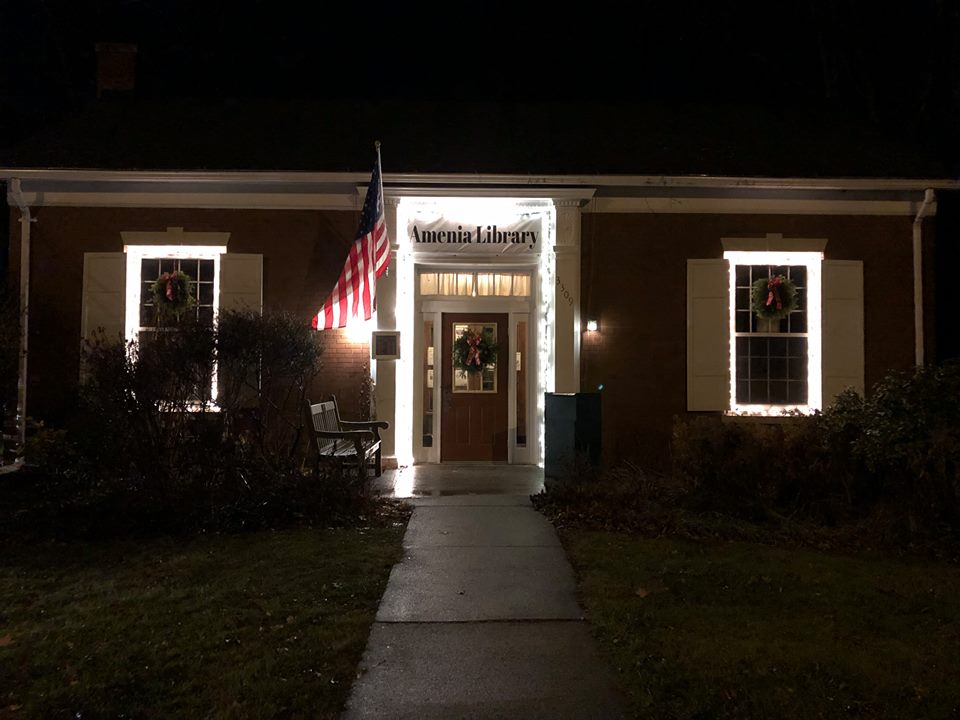 For many who live in a rural community, the library is the opening to the world beyond, where books pave the way to the future. 
"I spent hours in that library when I was a kid. My brother was very sick when I was growing up and we could not afford most things, certainly not books. The library opened my mind and gave me more than access to books. It opened a whole new world to me and set me on the track to become an educator."  -JMP
Amenia Free Library
3309 Rt 343
P.O. Box 27
Amenia, NY 12501
Phone: 845-373-8273
Email: director3309@outlook.com  website: http://amenialibrary.org