Fair – y- god- boss (noun) – a person who elevates women at work
 Fairygodboss is the largest career community where highly motivated and authentic women can connect with other career-minded individuals to share real-life experiences and help one another to succeed. FGB supports women in their careers through free resources like company reviews, over 100,000 job listings, virtual recruiting events and a community where users can be honest about their triumphs and failures either as themselves or anonymously. Romy Newman tells us more.
Please introduce yourself.
I am the Co-Founder and President of Fairygodboss, the largest career community for female professionals. I previously spent over ten years at The Wall Street Journal, Google, and Estée Lauder, holding various leadership roles. My mission is to improve the workplace for women by creating greater transparency.
Tell us how Fairygodboss started?
Fairygodboss was founded after my co-founder (and former colleague), Georgene Huang, was suddenly fired from her executive role during a management shake-up and found herself unexpectedly looking for a job while two months pregnant. While interviewing, she wanted to ask certain questions — like, is work-life balance enabled at this company? Are women paid and promoted fairly? What's the maternity leave policy? — But feared being stigmatized. She wanted to hear directly from other women about their experiences and how they overcame similar challenges. I had faced similar challenges at work as a senior level executive and having two small children. So when Georgene approached me about Fairygodboss, it was an easy decision to go on the adventure of entrepreneurship with her! 
What does the company specialize in?
Fairygodboss is the largest career community for women. Our mission is to improve the workplace by increasing transparency and we offer a variety of free resources like job listings, virtual events, career content, anonymous company reviews and more to help women throughout their careers. We're helping our employer partners to showcase why they're a great place for women to work. With U.S. unemployment at historic lows, there is very heavy competition for the best talent. Companies are offering innovative benefits and creating amazing cultures, and we help them tell that story and get their message in front of the women in our Fairygodboss community, allowing us to connect female job seekers with employers who believe in gender diversity and equality. 
You get to work with a variety of women, how would you rate their success in a work/life balance?
Work-life balance means something different to every person, but from anonymous employer reviews left on Fairygodboss, we know that women who have more flexibility at work experience higher job satisfaction. 
What qualities should a good leader have?
A good leader should be a great listener and have empathy with their employees. They should be willing to test ideas and change direction if needed. Lastly, they should set an example for everyone else and not just "talk the talk," but truly "walk the walk."
Would you agree that we need more women in leadership positions and equal pay?
Yes, of course! The World Economic Forum reports that we're over 108 years away from closing the global gender gap and over 200 years away from global gender parity if we continue moving at the current rate of progress. That's too long! If we want to speed that up we need to get more women into leadership positions.
Did you have a career plan B?
By now, I'm probably on plan G. I think it's really unrealistic for people to make a single plan for their career and follow it. So many outside factors can impact your career journey. The point is to be flexible, and to learn how to follow your strengths and passions
What is your most regrettable financial blunder since you entered the workforce? How were you able to overcome it?
When I first entered the workforce out of college, I found that I was much better at managing my company's budget than my own. I could never bring the same precision and diligence to my personal finances. Since then I've matured and I've learned how to value and prioritize my own financial health.
Name your proudest career moment up to date.
I'm most proud of Fairygodboss! When we first started the company, it was literally me and my co-founder Georgene working by ourselves in our apartments. We now have a team of 50 and millions of women turn to Fairygodboss for a sense of community and to connect with other women. Every day we're continuing to grow which is incredibly exciting.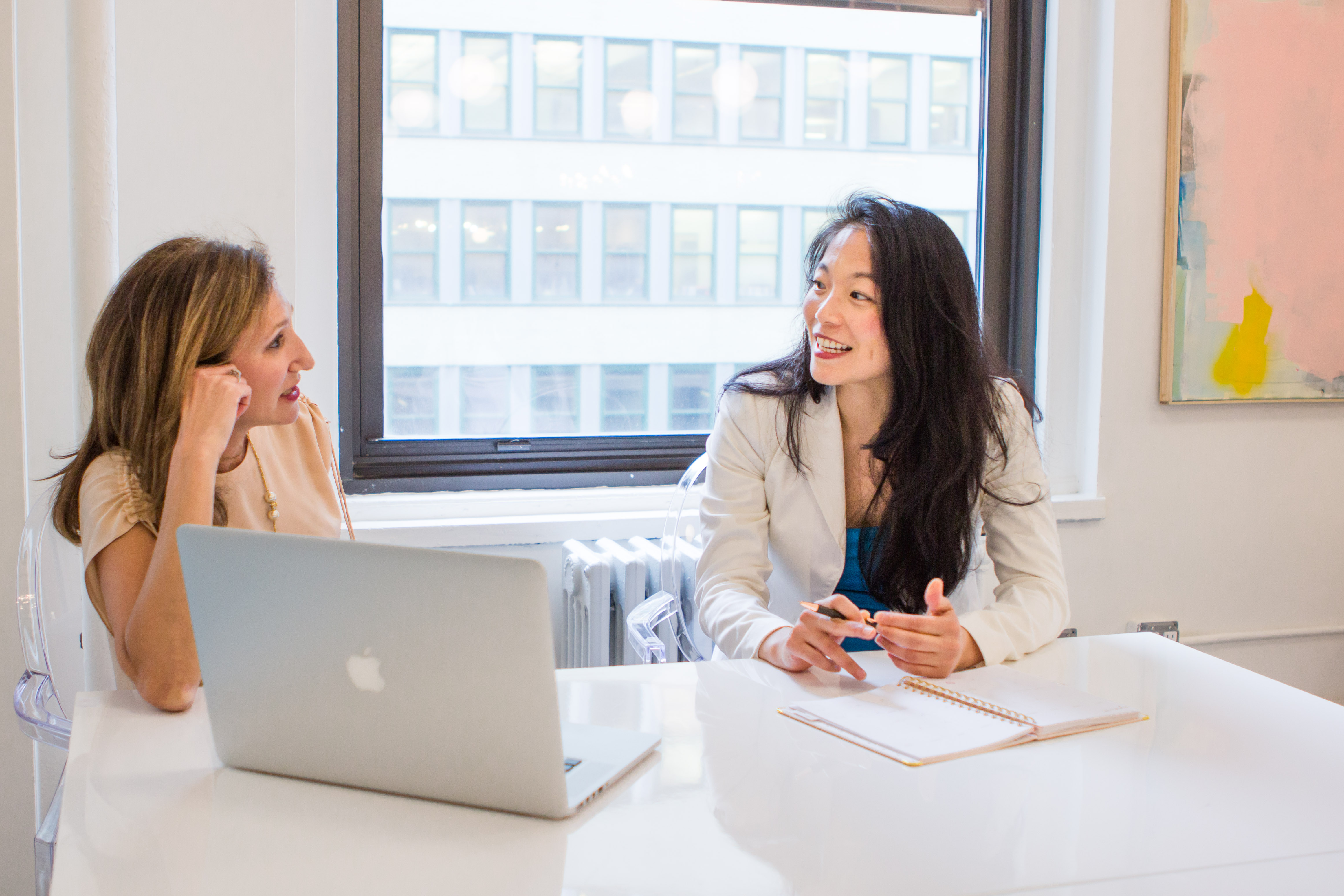 We live in a world where apps equal aptitude.  Would being tech savvy be a prerequisite in leading in the job market today or could good old fashioned word of mouth get the job done?
So many people today land their jobs through their connections and network. While I'd certainly recommend brushing up on your tech skills and to always keep learning, reaching out to your network and having a personal connection that can vouch for you is incredibly valuable. 
Prosperity and posterity, what legacy would you like to leave for future generations?
I know that I won't see true equality in my lifetime, but I have a young daughter. Maybe, if we can dramatically accelerate our efforts, coordination and progress, she might be able to see it in hers. And in order to achieve that level of progress and acceleration, we need men to be a part of efforts to make gender equality a reality.  Our research shows that as men advance to the highest levels of organizations, they're more likely to promote men than women which is why it's more important than ever to engage our male allies to help drive toward more parity.
What do you do to relax?
I'm a devoted yogi. Learning to come to my practice without judgment has been extremely important for me. Yoga has also taught me about the importance of gratitude, and taking time to remember the people, opportunities and blessings that I am so lucky to have in my life.
You are having lunch with a world leader. Who would it be and why?
Angela Merkel. Look what she has accomplished! I'd love to learn how she was able to earn and keep her "seat at the table" for so long.
What are your future plans?
I love Fairygodboss with all my heart and I can't wait to see where this adventure takes me. Every day, I get to fulfill my professional dreams of running my own company, and my personal dreams of making the world a better place. So I hope to take Fairygodboss to new heights by then! 
Name your favorite quote or mantra to live by.
"Seek out rejection. Seek out failure."
Website: www.fairygodboss.com