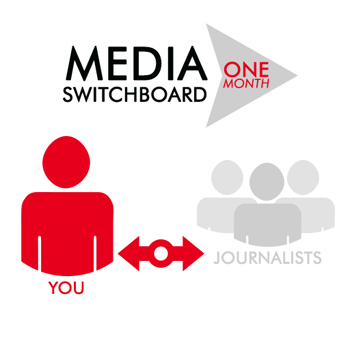 The Media Switchboard is a media matchmaker service. We make it our job to know what the press is looking for. Each day we monitor multiple newsfeed services and analyze media queries to assess their relevance to our clients. We find you the right opportunities so you have a better chance of getting press coverage. Once we find a request that can be answered by you, we send you an email. It is then up to you to determine if it's a good fit and to respond. We offer guidelines for responding to media requests. Please review Media Tips for our Clients.
We'll also let you know about the current state of media, trends and developing stories that are hot. This will put you in a position to understand what may be of interest to the media, what will capture their attention and make them more likely to feature a story that covers you.
Get the Media Switchboard Service for an additional $25 per month. There's no contract to sign and you may cancel at any time.