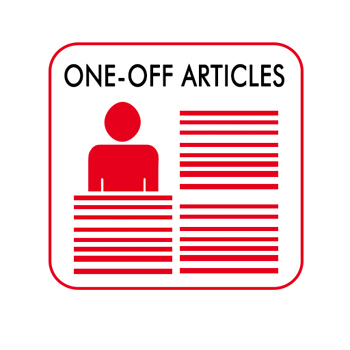 Anyone can pay as you go and contribute an article (sponsored content) to our news portal by paying a small non-refundable fee of $55 per article. 
Submit one-off articles that demonstrate your expertise, experience, and topics of interest. We will review your articles and edit them for clarity, economy of language and correct usage. Writers-at-large will get a byline for their articles, but they are not considered subscribers and do not get a press kit on the PR for People website without first subscribing to our Press Kit Package.
One-off Articles are just like regular news articles. Instead of going through gatekeepers who choose whether or not to publish your articles, we publish your articles and news stories for a nominal sum. We edit sponsored articles to ensure they are professionally polished. Our editors will select sponsored articles that can be used in our digital magazine or aggregated in our news briefs. This will increase your likelihood of getting media placement and recognition for your work beyond our news portal.
Registered Users: Purchase Today
Not a PR for People registered user yet? Click here!
Disclaimer
PR for People® reserves the right to remove content it deems to be offensive or illegal.